The families of two UF students are suing after the young girls were killed in accidents on West University Avenue.
---
Late last year, two freshman students at the University of Florida tragically lost their lives on West University Avenue. Just this week, their families announced plans to file a wrongful death lawsuit against the drivers and others involved in a deadly hit-and-run accident that happened back on December 9, 2020, and another fatal crash that happened two blocks away in January. Maggie Paxton was the victim of the December accident and Sophia Lambert was the victim in the January accident.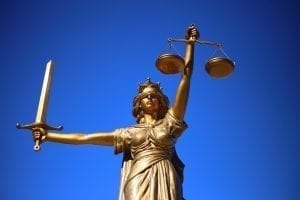 Andrew Yaffa is the attorney representing the families. When asked about the fatal incidents, he said, "I don't know if I can put to words the depth and despair of their loss, the holes in their hearts that will never ever be filled." What happened, though?
According to court documents, Paxton was hit by "the driver of a BMW who fled the scene immediately" around 10:50. The owner of the vehicle was tracked down during the investigation, which noted the "BMW had blood and damage on the passenger side of the hood, and it was positioned between multiple rows of cars as if it were being hidden from plain sight."
The investigation into Paxton's accident is still open, and Graham Glover, a spokesperson for the Gainesville Police Department, said no charges have been filed. 
The accident that claimed Lambert's life happened on January 16. According to court documents, "an Uber Driver speeding on University Avenue crashed into another driver…the Uber driver's Civic was going so fast it threw Sophia's body over thirty feet through the air and into a brick bench." Yaffa said:
"Unfortunately these deaths were preventable, and they were the results of some horrific decisions by these drivers, and they will be held accountable for the acts each of them played."
Yaffa added that it's "important to bring awareness to traffic issues on West University Avenue." It's also important to note that advocacy groups have been working for years to get local officials to "make changes to lower the speed limit and implement other changes to make the road safer." Kailey Kiss is one of those advocates. She founded 'Florida Not One More' soon after the deaths of Paxton and Lambert. In fact, she witnessed Lambert's death. She said:
"Right in front of my eyes. I thought in that moment, that could have easily been me. As University of Florida students, we raise our voices on this issue for those who no longer have a voice. We need to be a voice for Sophia and Maggie to make sure not one more life is taking on University Avenue."
Yaffa added, "Students are directly affected day in and day out and we're going to do everything we can to make it safer in honor of Sophia and Maggie."
Sources:
Wrongful death lawsuit filed by families of UF students killed on W University Ave
Families of UF students killed on West University Avenue filed lawsuits for wrongful death